Case Studies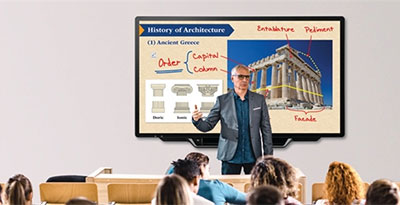 AQUOS BOARD® interactive displays Enhance Learning at West Allegheny Schools
West Allegheny School District located approximately 15 miles from Pittsburgh, PA is one of the largest school districts, geographically, of the 42 school systems in Allegheny County. With approximately 3,500 students enrolled annually, the district is comprised of one high school, one middle school and three elementary schools.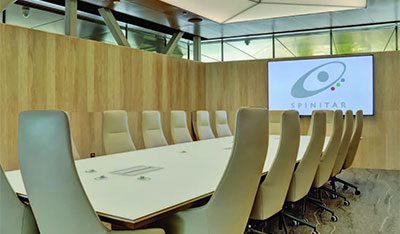 Making the Grade: Multimedia Technology Brings Inspiration to Education
Helios Education Foundation was determined to build a new headquarters that would be a source of inspiration for educators and the community by combining visually stunning, sustainable architecture with innovative, highly collaborative audiovisual solutions.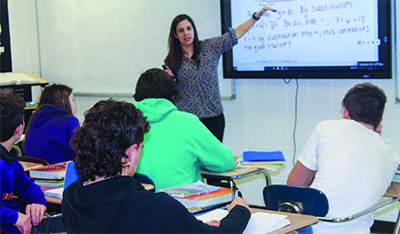 A Rural School Leads in Collaboration Technology
Rural school districts present unique challenges when compared to their counterparts in more highly populated areas. Sometimes, those unique challenges present equally unique opportunities. NEC collaboration boards make Orangeville one of the most high-tech school districts in the country.
Whitepapers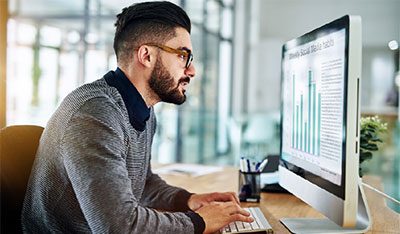 Creating the Perfect Meeting Environment
How loT sensors and smart building management will improve collaboration and wellness in meetings.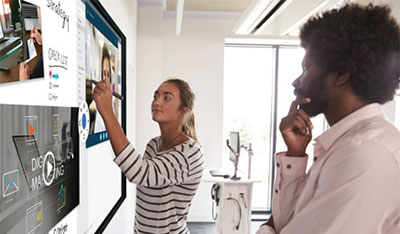 New Collaboration Tools Raise Productivity to the Next Level
Improving collaboration has emerged a key challenge for medium and large companies over the past few years. The fundamental need for employees to communicate visually and to collaborate with others working in remote locations has shifted the structure of the modern corporate workplace. Read more about how companies can stay productive in this changing environment.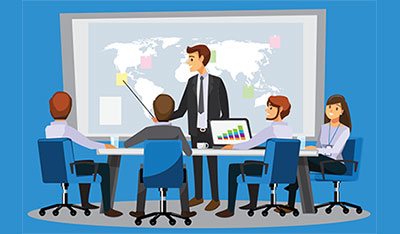 3 Key Factors Influencing Meeting Room Productivity
Business professionals spend an average of 25 hours per month in meetings. Studies have shown that indoor climate conditions have physiological and psychological effects impacing concentration, attention span, alertness, cognitive functioning, accuracy, data processing, creativity, mood and motivation. There are three key variables needed to create the perfect meeting environment.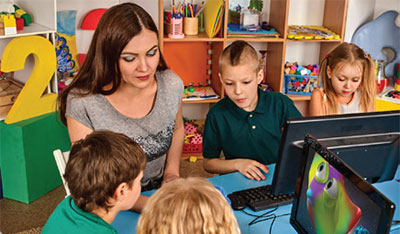 Reinventing Classrooms to Support Better Learning
The traditional classroom design that many educators experienced when they were in school, was sufficient when lecturing was the primary method of instruction. But over the last few decades, the nature of teaching has changed dramatically—and the design of classrooms is evolving. Learn how K-12 leaders can create dynamic spaces that improve instruction.
More Tools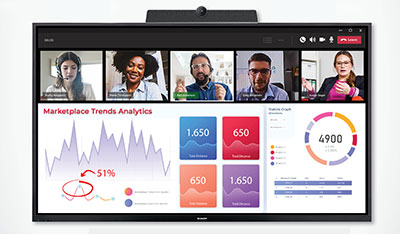 8 Features to Look for in an Interactive Whiteboard
Selecting an interactive whiteboard can be challenging. From the quality of the display to the connection capabilities, there are many options and features to consider. Download this handy infographic to learn about the 8 features that we find to be most sought after in an interactive whiteboard!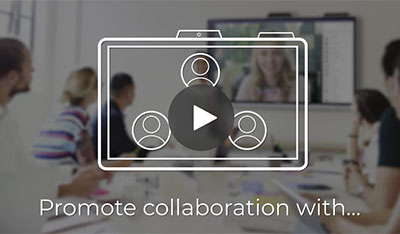 The Windows Collaboration Display from Sharp
The Windows collaboration display by Sharp (WCD) not only enhances productivity, but your workplace. The WCD is certified to Microsoft conference room standards, enabling a BYOD office environment with easy connections and flexible device sharing. Watch the video to learn more!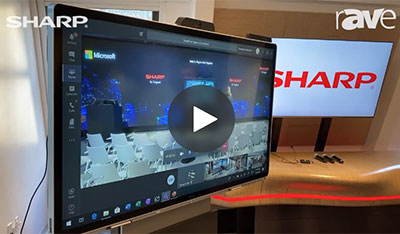 WCD Connected Brings Collaboration to Microsoft Stores around the Globe
The Windows collaboration display (WCD) at Microsoft's NYC flagship location brought together Seattle, Washington, New York City, Amsterdam and Madrid in a global streaming video conferencing event. See how our next-generation 4K UHD, 70-inch Sharp PN-CD701 WCD differentiates from nearly every other collaboration board on the market.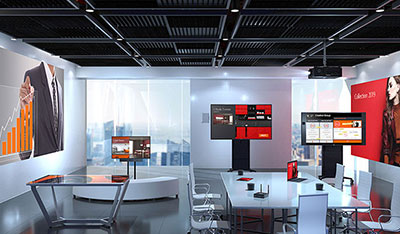 Teamwork wins
Visualize the most knowledgeable and experienced minds; imagine the potential to unlock this capability and share it with the most creative and forward thinking minds. Great teamwork sees unique and disparate competencies blended to create powerful synergistic outcomes. Release the power of collaboration with tools designed to empower imaginative thinking, enabling instant visualization of concepts and sharing of information.