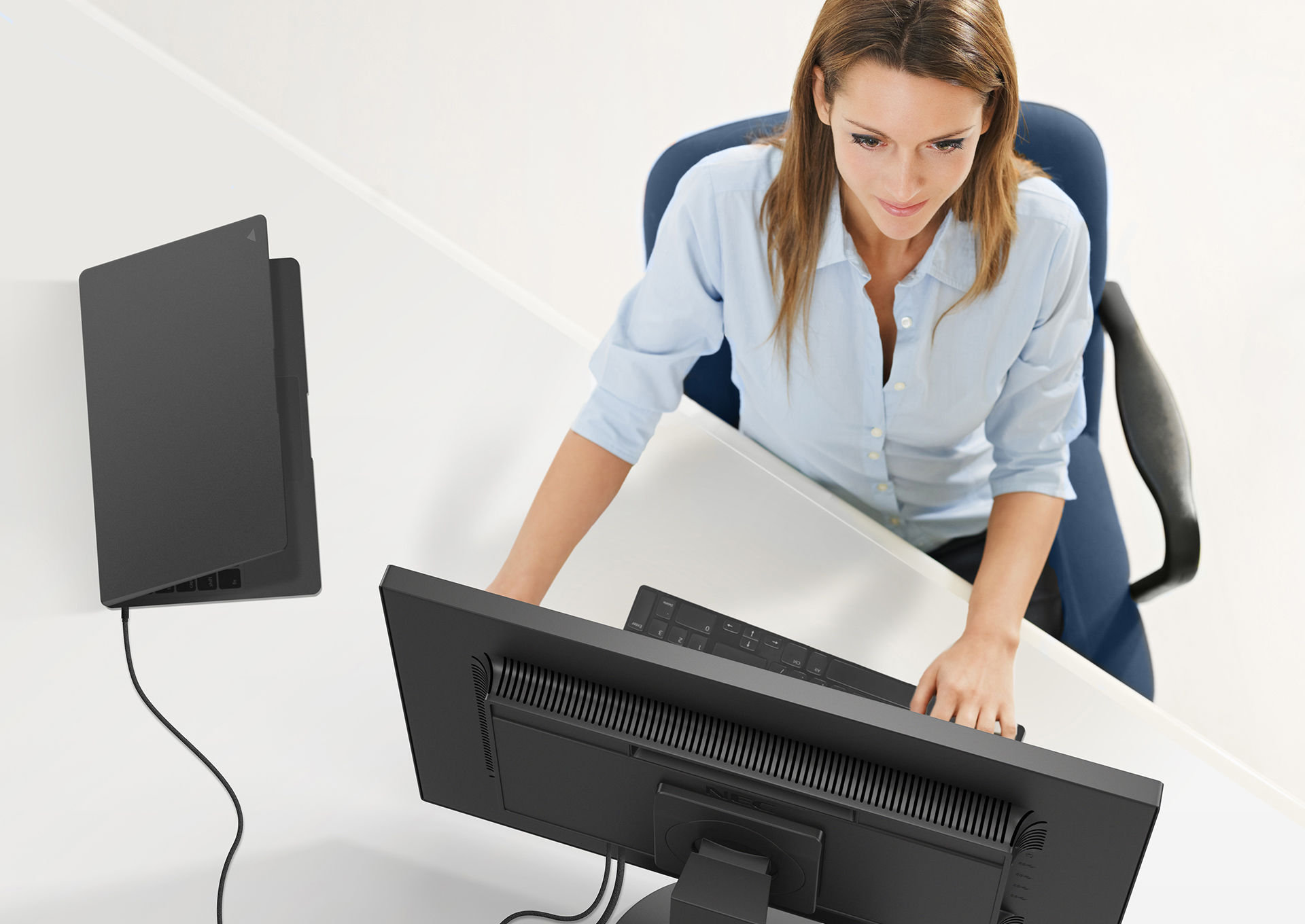 Home working.
Flexible working arrangements
The current trend towards agile working practices is about supporting your workforce in maintaining best productivity both for the individual and for business success. An element of business agility is enabling your workforce to operate from any location which has led to an increase in home working. Working from home provides a highly valued work/ life balance with the flexibility to maintain your own schedule and avoid unnecessary travel while keeping in touch via remote meeting and collaboration tools. The reduced demand for dedicated desk space in the office results in significant cost savings for the business.
Ensuring your workspace is set up correctly using display technology which supports user comfort will impact long term productivity.
For home office set-ups.
Benefits
Stay connected via video conferencing apps
Ample active screen estate
Fully adjustable for best ergonomic comfort
Eye protecting Low Blue Light and flicker-free technology
Products
Single Desktop Display
A small laptop screen can become very limiting, by connecting a second display, the active screen area is extended to allow more space for video calls and side by side document viewing. Even where the desk or table is less than generous, this simple solution will significantly up your productivity without dominating your home environment.
Visibility
Collaboration
Creativity
Value
---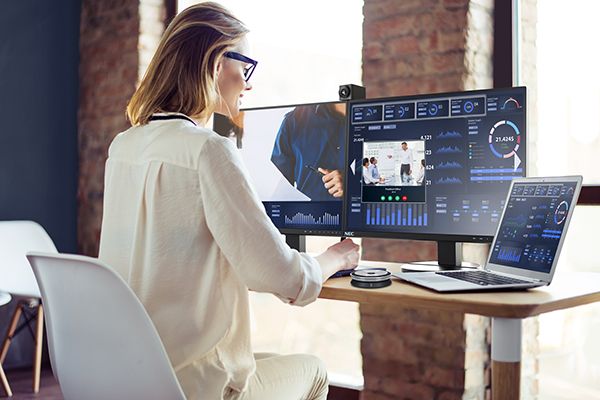 Dual Screen Solution
Ultra-narrow bezels mean the image interruption is negligible for multiple screen configurations; two desktop displays, side by side, will dramatically extend your screen estate. A USB connection welcomes peripherals such as a web camera and speaker for excellent audio-visual clarity during remote meetings, as if you were in the same meeting room.
Visibility
Collaboration
Creativity
Flexibility
Value
---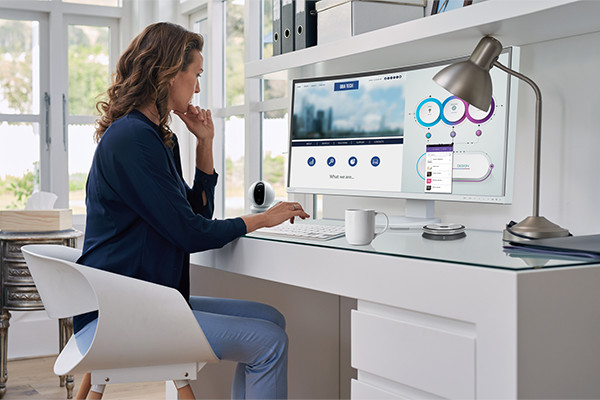 Immersive curved screen
Where ample desk space allows, experience the ultimate viewing surface, curved for best viewing angles with a vast 34 inches of seamless screen estate. Optimize your workspace ergonomics with picture in picture / picture by picture settings to arrange multiple inputs according to preferred working patterns supporting back to back remote meetings and collaborative scenarios.
Visibility
Collaboration
Creativity
Value