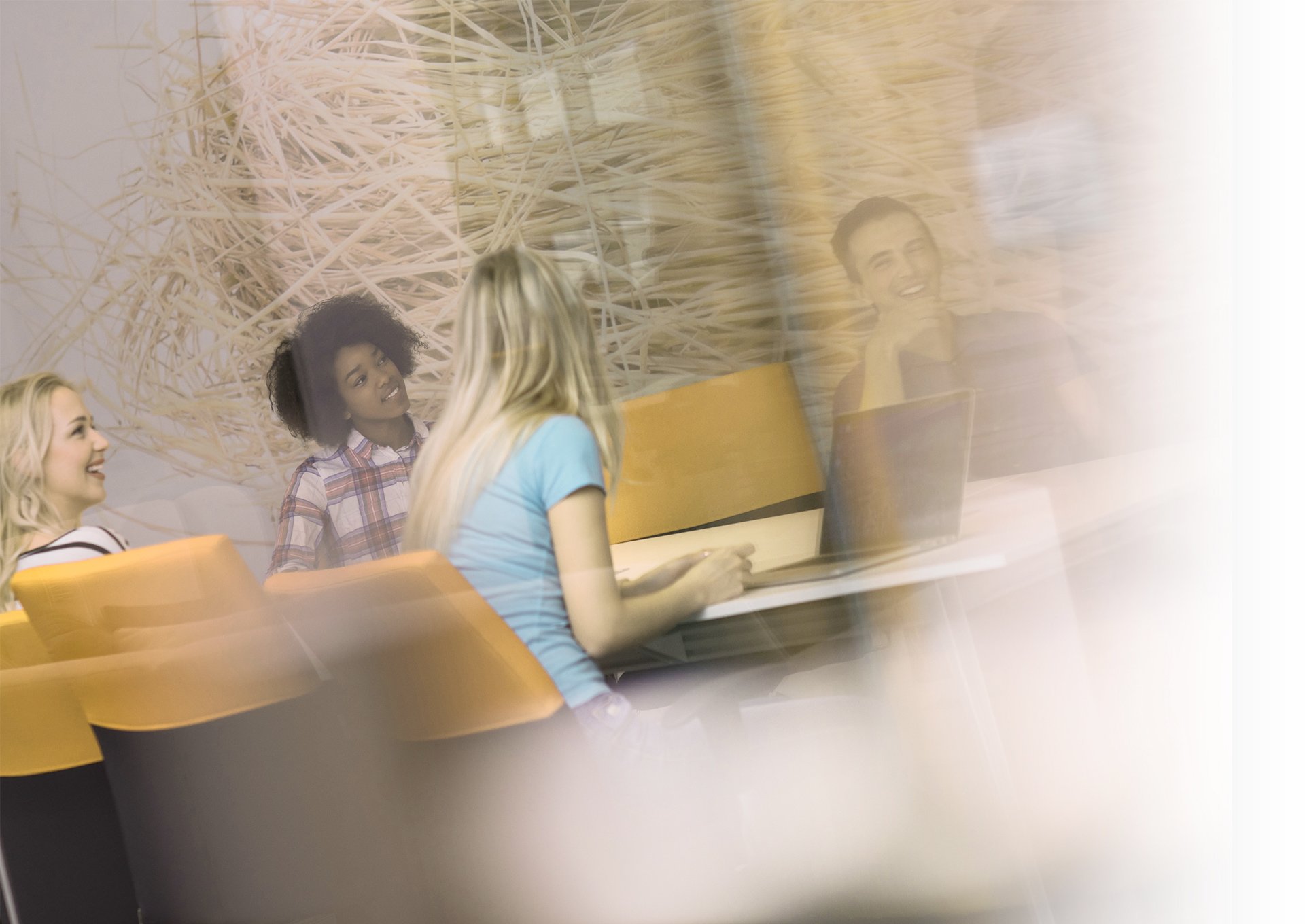 Let's huddle!
For the 'do it now' meeting.
When inspiration comes, nurture it instantly, sharing your idea to make it grow. No delay or interruption, no need to book a room; huddle spaces support immediate unimpeded exchanges for small groups of up to five people. An intimate and quiet space welcoming local and remote participants via video-conferencing.
Step away from your working desk and engage quickly, comfortably and productively with colleagues. No scheduling required, take a seat and share your ideas.
For instant collaboration
Benefits
One to one sessions up to 5 people
Adhoc no room booking required
Share, create and co-create contents
Easily set-up video conferencing
Fixed or mobile solution
Products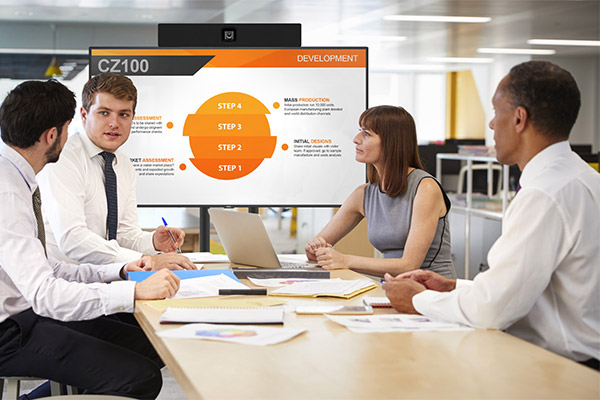 Presentation Displays
Start-up instantly, accessing information displayed in ultra-high definition via the large format screen. Sizes up to 55" are ideal for smaller gatherings, viewed at close proximity for detailed analysis of data. Mosaic Connect enables participants to connect and present simultaneously from any device, even remote users, who, in natural colour reproduction appear as if sitting alongside you.
Visibility
Collaboration
Creativity
---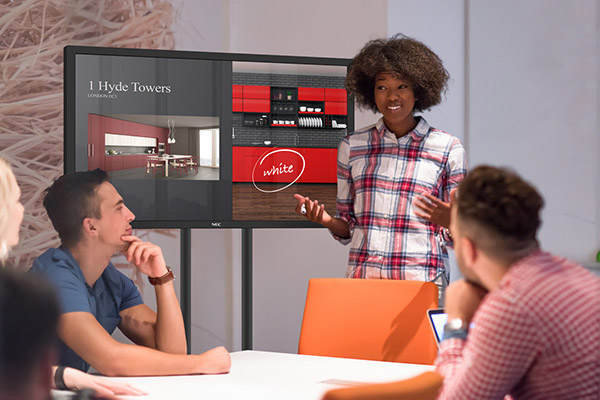 Interactive Display
Where there's a screen we're compelled to touch it; small format or large, we expect the same instant, intuitive gesture swipe. NEC ShadowSenseTM touch technology supports seamless annotation and a paper-like writing experience with superb precision accuracy. Finger or pen, whatever your preference, with auto palm erasing and no ghost touches, feel free to tap and swipe.
Visibility
Collaboration
Interactivity
Creativity
---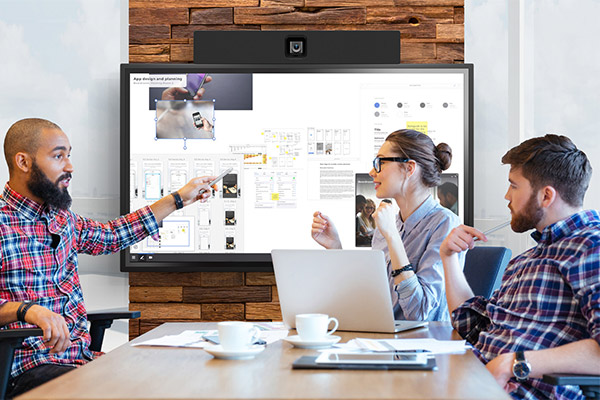 Collaboration Solution
Good teamwork knows no boundaries and good collaboration tools allow access to talent and expertise wherever it's located. Gather your team from across the globe via the NEC UHD screen and Soundbar with built-in wide-angle camera and high quality audio to virtually seat them amongst your huddle. Instant wireless presentation enables any participant to take the lead at any time.
Visibility
Collaboration
Interactivity
Creativity
Value