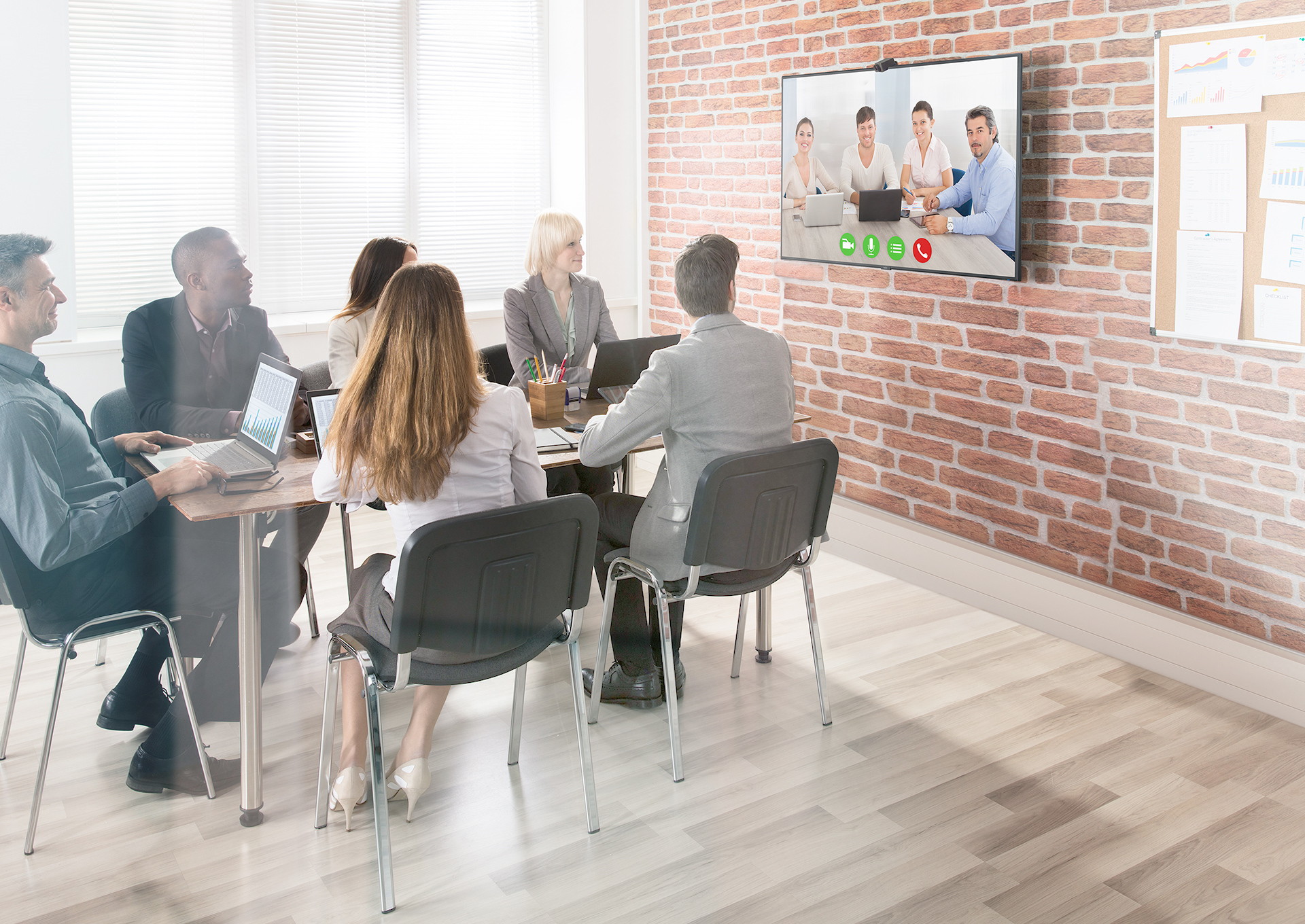 Get engaged.
Beyond the traditional meeting room
When you need your audience to 'buy in' to your concept, when full participation is required, it is essential to make an impact right from the start. Large size, highly visible images with enhanced colour and crisp detail ensure your message gets across even to larger groups. Well-motivated participants, local or remote, are poised to take the lead or jump in with ideas when invited.
With modular options, NEC offers the flexibility to match the ideal-fit collaborative meeting room solution to your groups' and venues' needs, perfectly primed to support fruitful and engaging discussions.
For presentation and collaboration
Benefits
Setup to interact and collaborate naturally
For small to medium sized gatherings
Easily set-up presenting equipment
Share and create contents
Products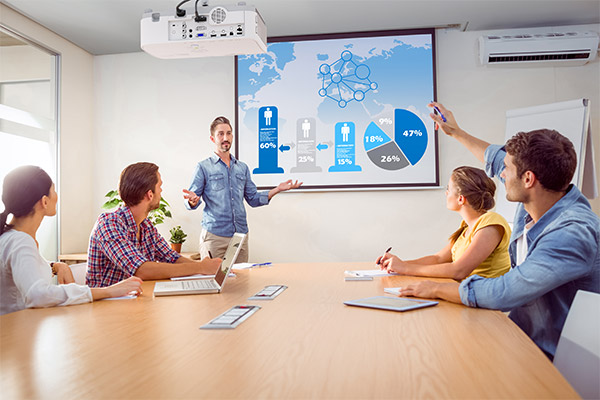 Projection
For reproducing large scalable images, laser projection offers a high bright solution for high impact presentation in meeting rooms of up to 15 participants. Discreetly ceiling mounted and maximizing wall surface space, NEC's long-life laser projection solutions feature embedded MultiPresenter functionality for seamless wireless presentation.
---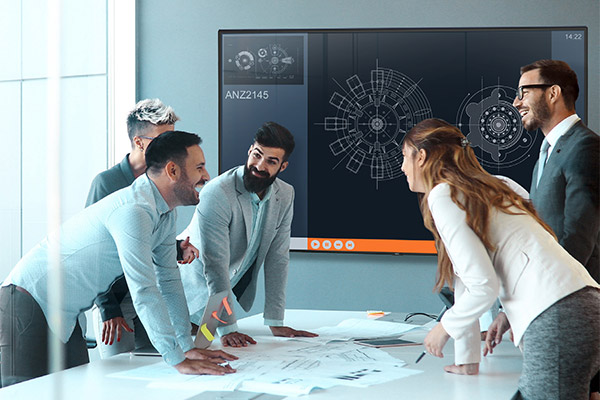 Large Format
With sizes up to a whopping 98" in ultra-high definition, even in larger meeting rooms, readability is good from the far side of the room with appropriate resolution to support detailed data presentation. Get straight to the point with instant meeting start-up and Mosaic Connect for wireless presentation to ensure an effortlessly impressive presentation delivery.
Visibility
Interactivity
Flexibility
---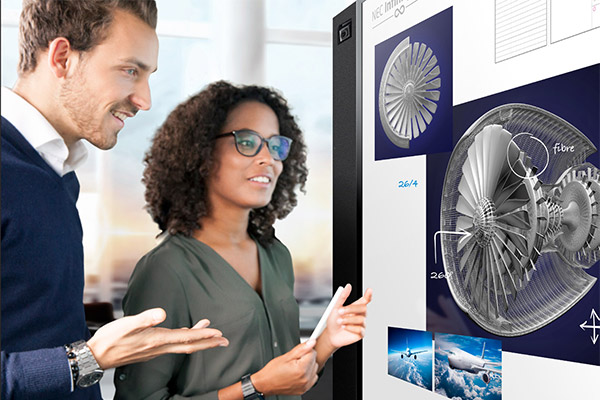 NEC InfinityBoard
With up to 15 participants in the room and more joining from across the globe, a wide-angle video-conferencing camera ensures no one is snoozing at the back. Keep your audience's full attention with ultra-high resolution and precise colour reproduction, ensuring superb quality visualisation and good readability for all, regardless of their location.
Visibility
Collaboration
Interactivity
Creativity
Value