Why Be A Sharp/NEC Partner
The Power of Community
Successful companies know they don't have to go it alone. Not the massive enterprise. Not the spirited small business. Not your company. Not ours. The business environment today — and our industry — is so interconnected, so vast and so complex that we have to rely on each other more than ever.

So what's the answer? Community. Building a network of true partners that encourages a culture of mutual advantage, where partners count on each other's expertise and experience to grow and prosper. Where only by working together can we reach our shared goal of lasting success.

That's the Sharp/NEC Partner Program, a true partnership community we've created for and with our partners, giving them a powerful connection to build their businesses. Through closely connected partnerships, open-door support and a relentless commitment to quality, our community continues to grow stronger all the time. What that means for Sharp/NEC partners is the best program in the industry with benefits that are unsurpassed.
What We Do To Help Our Partners Succeed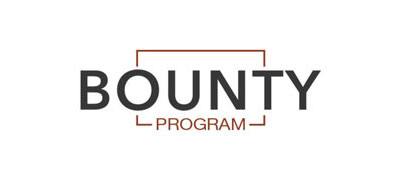 Bounty Program
Sharp/NEC Bounty program rewards you with cash for merely joining a Sharp/NEC rep on a sales call to bringing us net new sales opportunities.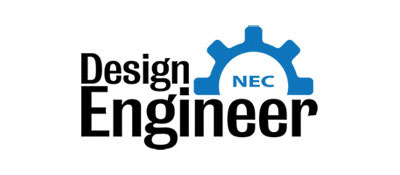 Design Engineer Program
Sharp/NEC Design Engineering program can earn rewards by entering their opportunity and closed/spec'd in project.

Registration Program
Sharp/NEC Deal Registration Program offers a great profit opportunity for resellers

Rental Partner Select Program
Rental Partner Select was created to provide computer and aV and IT rental organizations with the tools and business building benefits necessary to deliver Sharp/NEC Display Solutions' award winning product and solutions to your customers.

Reseller advantage Program
As an NEC advantage reseller, you have exclusive access to the several benefits, helping you grow your NEC sales!
Contact Sharp/NEC to see how we can help you succeed.
Our Partner Community
It takes many types of partners to provide the best program in the industry. Whether you are a Channel Partner who is a distributor, reseller, integrator of NEC products; or an alliance Partner providing hardware or software to help provide a complete solution to the customer, our programs provide many important benefits to our partners.
Why Do Our Partners Love Sharp/NEC?
Watch our valued partners explain why they love to do business with Sharp/NEC!
Count on Community
Connected Partnerships
You're closely connected to an active community of like-minded people with a shared interest in designing, integrating and supporting the very best in display, projection and digital signage technology. That means that any challenge you're facing is our priority too, and we'll work together as a team to find the right solution that moves you forward. Open-door support and a relentless commitment to quality, our community continues to grow stronger all the time. What that means for Sharp/NEC partners is the best program in the industry with benefits that are unsurpassed.
Open-Door Support
In the Sharp/NEC partner community, we believe world-class products deserve world-class support. and most importantly, unhindered access to support whenever it's needed. Our partners can expect support that's highly responsive to their individual needs, reliable over time and transparent to ensure accurate product information is ready and available. They can also expect to have their needs for growth prioritized, through business development programs that lead to new opportunities.
Utmost in Quality
Our partners expect us to deliver on the Sharp/NEC reputation for quality, in both the performance of our products and the dependability of our service. We do, with a renowned standard for high quality our partners leverage to gain advantage in the market. Robust investment in R&D also means our partners and customers know that Sharp/NEC is totally focused on visual display solutions for business that are technologically advanced, built to last and proven even in the most demanding commercial-grade applications.
The Sharp/NEC Partner Program has emerged as a true partnership community of close connectivity, open-door support and an unwavering commitment to quality. Where partners rely on each other's expertise to forge a culture of mutual advantage and succeed together. It's made even stronger by the simple truths that guide us: Be easy to work with. Stand behind your products. Rely on your partners.