Corporate
All-inclusive participation and efficiency
From small huddle spaces to large auditoriums, businesses are seeking ways to improve efficiency through skill and knowledge sharing, while endeavoring to reduce operational costs. Ease of use, advanced 'open' connectivity and a clutter free environment are imperative to aid widespread adoption while long-life, fit-for-purpose performance and modular adaptability brings a low total cost of ownership and future-proof security.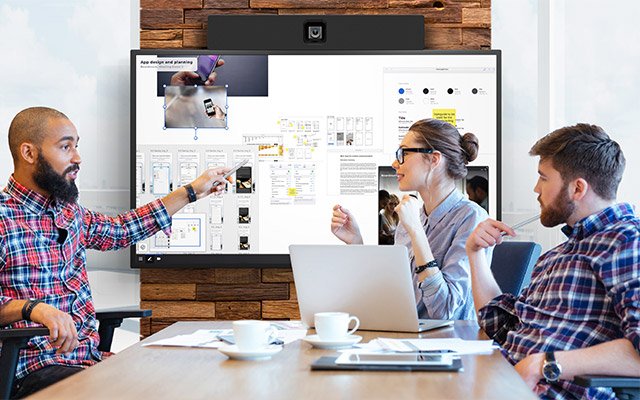 See What's Trending for Corporate at Sharp/NEC
LED-E012i-108IN
Sharp/NEC Delivers Stunning Visuals with New Direct View LED Display Series
Explore here
3 Key Factors Influencing Meeting Room Productivity
Find out how indoor climate conditions including temperature, lighting and air quality influence productivity in the meeting room in this infographic.
Check out the infographic
Sharp/NEC's Collaboration portfolio
Quickly and easily collaborate with your team as if you were in the same room
Discover here
PE506UL
The PE series, providing flexible installations with lens shift and broad zoom range
Learn more
Find the right display technology for your needs
Let's take a look at 7 KEY FACTORS to consider when choosing a display solution
Read here